Our Products:
Our sweet dough soft-pretzels are similar to a freshly baked buttery croissant!
· Sweet Dough Pretzels - Freshly baked throughout the day and offered many different varieties with a twist. These include: Original Salted Pretzel, Cinnamon Sugar Pretzel, Caramel Almond Crunch Pretzel, and Garlic Parmesan Pretzel.
· Pretzel Stickz- Our famous pretzels in stick form, perfect for dipping in our Varity of sauces including Honey Mustard, Marinara, Cheddar Cheeze, and Crème Cheeze.
· Pretzel Pups - A 1/4 lb.100% pure beef frank wrapped in our sweet pretzel dough, cooked plump and golden-brown to perfection!
· Pretzel Pizza - Starting with pretzel dough rolled out flat, topped with a custom blend of cheeses and pepperoni, set-off by our own mouth-watering sauce.
· Pretzel Pepperoni Roll - Fresh mozzarella cheese and sliced pepperoni wrapped in pretzel dough and baked golden-brown.
· Pretzel Cones- A cone shaped pretzel freshly baked golden-brown and stuffed with a generous portion of chicken salad!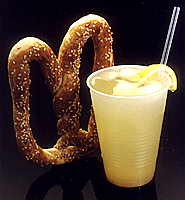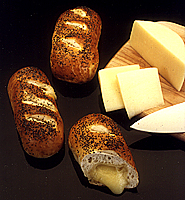 We look forward to serving the Southland Center customers and employees the best tasting pretzel products on the planet!
See You Soon!!!!